With the increasing acceptance and legalization of cannabis in numerous countries, the demand for cannabis online dispensaries is soaring. Among the popular choices in Canada is Cheebas, an esteemed online dispensary that caters to customers nationwide, offering a diverse range of good cannabis products, including hash. This review aims to present an outline of Cheebas, encompassing essential details such as their business information, product selection, payment methods, shipping options, and any available deals or promotions.
BUSINESS INFORMATION
Cheebas, situated in British Columbia, Canada, operates as an online cannabis dispensary since 2016, serving customers with pride by offering quality cannabis products. Their website URL is www.cheebas.ga. The company boasts an extensive selection, encompassing flowers, hash, edibles, and topicals. Striving for customer satisfaction, Cheebas prioritizes a safe and secure shopping experience, providing discreet shipping and a satisfaction guarantee policy.
Product selection
Customer service
Pricing
Shipping and delivery
PROS
Wide variety of products to choose from
Fast service
Discretion
CONS
No a lot of discount codes
Delivery times can be quite long depending on where you live
Website design and user experience
WHAT IS THEIR TOP 3 POPULAR PRODUCTS?
1 oz WEED BLOWOUT
The 1 oz WEED BLOWOUT is a special discounted offer for one ounce of marijuana. It allows customers to get a substantial quantity of cannabis at a reduced price, making it an appealing choice for those who want to stock up on their supply. With this deal, customers can enjoy a larger amount of top-quality marijuana while saving money.
Bliss PARTY Mix 375mg Gummies
Experience the delightful and tempting Bliss PARTY Mix 375mg Gummies, an enjoyable edible product that guarantees a fun and flavorful journey. These gummies are infused with 375mg of THC, delivering a potent cannabis experience for consumers. The PARTY Mix variety adds an extra touch of excitement, offering an assortment of flavors and shapes, making them ideal for sharing at social gatherings or enjoying individually.
4g Watermelon Haze Budder
Experience the excellence of 4g Watermelon Haze Budder, a concentrated cannabis extract celebrated for its exceptional quality and unique watermelon flavor. Derived from the renowned Watermelon Haze strain, this budder offers uplifting and energizing effects. With a generous 4g quantity, enthusiasts can savor its potent concentrate over an extended period, enjoying the concentrated potency to the fullest.
HOW CAN I MAKE A PAYMENT AND WHAT ARE THE ESTIMATED DELIVERY TIMES?
Payment Methods:
Shipping:
Canada Post Express shipping
Discreet packaging for customer privacy
Delivery:
Ships within Canada
Satisfaction guarantee policy for returns
SPECIFICATIONS
| Specification | Details |
| --- | --- |
| Products | Dried flower, concentrates, edibles, hash, topicals, vapes, CBD, capsules oils, prerolls |
| Minimum Order | None |
| Shipping | Canada Post Express |
| Return Policy | Satisfaction guarantee |
| Payment Options | Interac e-transfer |
| Location | British Columbia, Canada |
| Customer Service | Live chat, email |
WHAT ARE THE DEALS & COUPONS?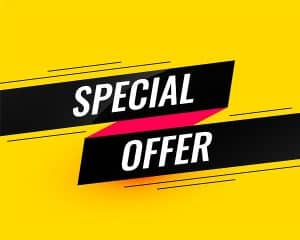 Cheebas prioritizes regular big sales instead of using discount codes to provide better savings to customers. The sale items are determined by factors like inventory levels and volume discounts obtained from manufacturers or cultivators. Cheebas aims to include a diverse selection of items in most sales, ensuring there's something for everyone on the site.
BC Hash Mom is an excellent alternative to Cheebas, offering a wide range of cannabis products with a special focus on hash. Their selection includes both BC and imported hash varieties, catering to diverse preferences. Whether you're looking for flavored or premium hash, BC Hash Mom has you covered. Additionally, for those seeking cost savings, they provide options for cheap hash and bulk purchases, making it a go-to destination for hash enthusiasts seeking quality and affordability.
OVERALL EXPERIENCE AND FINAL VERDICT
In conclusion, Cheebas stands as a reputable online cannabis dispensary committed to delivering top-quality products to its customers. Although there is room for improvement in their shipping and delivery times, the dispensary excels in offering a diverse array of products, multiple payment options, and exceptional customer service. Moreover, their frequent deals and promotions make them an attractive choice for customers seeking to save money on their purchases.
Buy
Peaches and Cream Hash,
a sativa strain born from Chem Dawg, Super Silver Haze, Maui, and Grape Kush. This yellow-hued delight offers a smooth, pleasant high that eases nerves, making it perfect for relaxation. With
40% + THC,
it
soothes pain swiftly, aids insomnia
, and
combats lethargy.
Approach this
hash
caution; its potency can lead to quirky behavior if you're inexperienced or have low tolerance. Start slow, wait 15-30 minutes after five grams, and let
laughter flow
. Elevate your senses with Peaches and Cream Kief -
a joyful, candy-flavored journey
into the world of sativa. Grab yours now and unlock the giggles!
Peach & Cream Hash
| Property | Information |
| --- | --- |
| Phenotype | Sativa Dominant Hybrid |
| THC Content | 40%+ |
| Consistency | Soft |
| Grade | AAA |
| Colour | Yellow-hue |
| Effects | Soothes pain swiftly, aids insomnia, combats lethargy, can lead to quirky behavior |
| Terpene Profile | Sweet & herbaceous profile |